Custom Interior Shutters for Every Room in Your House
Window treatments add visual interest to your home or office and help create ambiance. They also give you control over privacy and daylighting. While curtains can spruce up your space by adding a pop of color, interior shutters are a better choice in the long run, both in terms of aesthetics and functionality. At Wholesale Shutter Company, we have 25 years of experience manufacturing top-of-the-line interior shutters for our valued customers.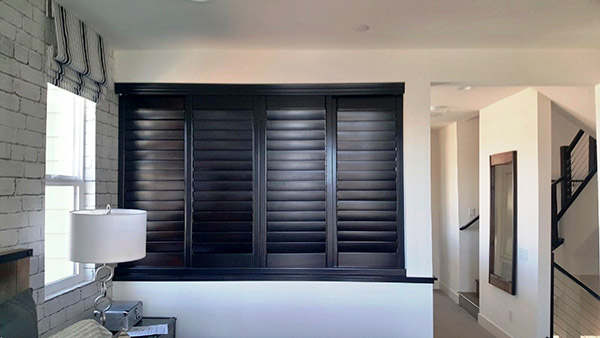 Wood & Poly Shutters
Our wood and poly shutters are custom manufactured in-house to fit any opening in your home or office. Our wood shutters are made from durable, attractive basswood, while our poly shutters are made of thick, solid poly components coated in UV-inhibiting paint. Both products are guaranteed not to peel, warp or fade.
Advantages of Interior Shutters
Here's why our wood and poly interior shutters are a great choice for your space!
Versatile Design – Whether your space has a modern or traditional aesthetic, our shutters can be custom-designed to complement the overall style. Our wood and poly shutters come in different styles that can add rustic charm, classic elegance or a sleek minimalist appeal to your home or office.
Complete Control Over Daylighting – One of the biggest advantages of shutters over drapes or blinds is total control over daylighting. If you want a completely dark space, you can achieve that by closing the shutters. Alternatively, open them up and bathe your space in natural light.
Noise Reduction – You can enjoy a quieter, more peaceful indoor environment with interior shutters, which help block the noise from outdoors.
Low Maintenance – Simply dust and wipe down your interior shutters periodically and they'll look as good as new for many years.
Enhanced Energy Efficiency – Our interior shutters boost your home's insulation, helping you cut down on energy bills.
Contact Us to Schedule Your FREE Estimate
Enjoy a smooth and efficient installation process when you choose interior shutters from Wholesale Shutter Company. To learn more about our high-quality products, call us today at (951) 845-8786, or fill out our contact form.