Window shutters make excellent architectural accents. With the right color, they can tie all exterior elements together and create visual harmony for impressive curb appeal.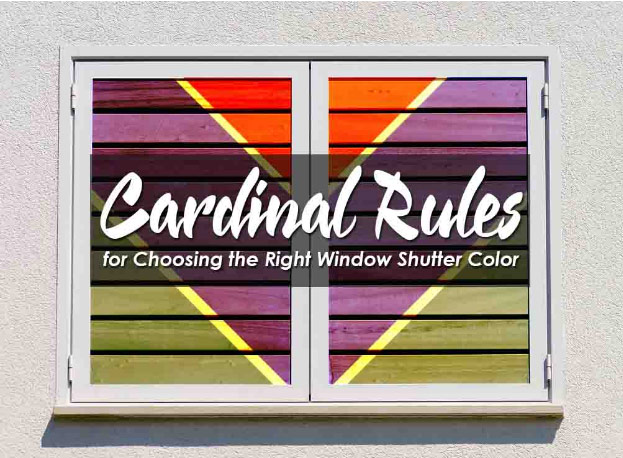 As the authority in custom shutters in Los Angeles, Wholesale Shutter Co. wants to share some simple tips to pick the perfect exterior shutter color. Remember these cardinal rules:
Match the Trim
The best way to paint your shutters right is to copy your trim color. With similar hues, they can better frame windows and capture more attention from the street. Considering the small exterior space they occupy, it would pay not to give them a uniform look.
That said, if you really prefer to color your wood shutters in San Diego differently, pick the same hue in a lighter or darker shade. A contrasting color might look unsightly.
Don't Ignore Major Exterior Elements
If you're planning to repaint your trim as you install window shutters, their colors should be based on your siding materials, roof, and hardscape. Trim and shutters may be key aesthetic features, but they're nonetheless secondary.
Unless you intend to revamp your entire exterior design, make sure your shutter color blends in well with other existing elements. The safest bet to complement both the main and secondary exterior hues is a subtle neutral, like soft gray or white.
Look Around the Neighborhood
Drive around your neighborhood to draw some more inspiration for your discount shutters in Southern California. Look at the exterior palettes of other homes to see which ones look fab and which ones look drab.
Although you shouldn't make your color scheme identical to your neighbor's, it pays to make yours consistent with the homes in your area. It helps increase your home's value and keeps it from being the odd one out on the block.
Still undecided about your exterior window shutter color? Call Wholesale Shutter Co. today at (866) 540-0049 and let's talk about what's best for your home.