Spruce up your home with interior barn doors. This design trend offers versatility in both aesthetics and functionality. Barn doors can complement various design styles ranging from rustic to minimalist. Sliding rather than swinging, they don't need extra floor space to operate. They work well both in small and larger rooms as well.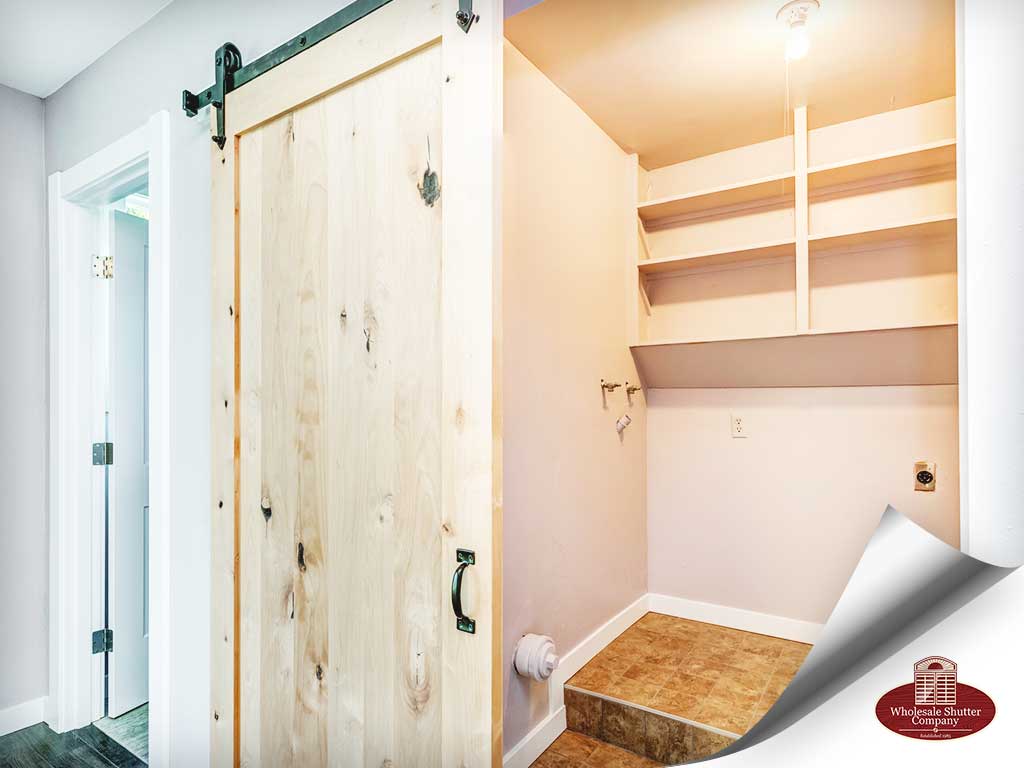 Wholesale Shutter Company custom manufactures window treatment products. Here are the important things to consider when choosing interior barn doors.
The Door Panel Design
You may want a rustic, traditional, or contemporary design. Availability, though, depends on your supplier. Stores often carry only a limited supply of sliding barn doors. They may be more cost effective than from a custom supplier, but the design options will be more limited as well. Wholesale Shutter Company manufactures and installs our own customized shutters and barn doors. This means we specialize in providing you with the exact product you want.
The Right Material Achieves the Best Look
Material plays an important role in the look you are trying to achieve. The two choices are MDF, which is a smooth paint-grade material, or wood. Some wood examples are Pine, Knotty Alder, Maple, Mahogany, Fir, Oak and a slew of specialty wood species. We use only the best-quality solid wood for our barn doors and exterior window shutters. You can expect many years of performance from them.
Other Considerations
Consider adding glass to your door panels. A current trend is white lami glass on a kitchen pantry barn door. This keeps your pantry or storage area from your visitors' view. At the same time, it adds that extra design element that only glass can give.
Wholesale Shutter Company offers high-quality products ranging from custom shutters to barn doors to enhance the beauty of your home. Call us at (866) 540-0049 to request a free quote. We are the most trusted source of window treatments in San Diego and Los Angeles, CA.