A lot of homeowners admire the simplicity of a sliding barn door. With a classic style that fits various homes plus a convenient mechanism, it's really no wonder why this type of door gained popularity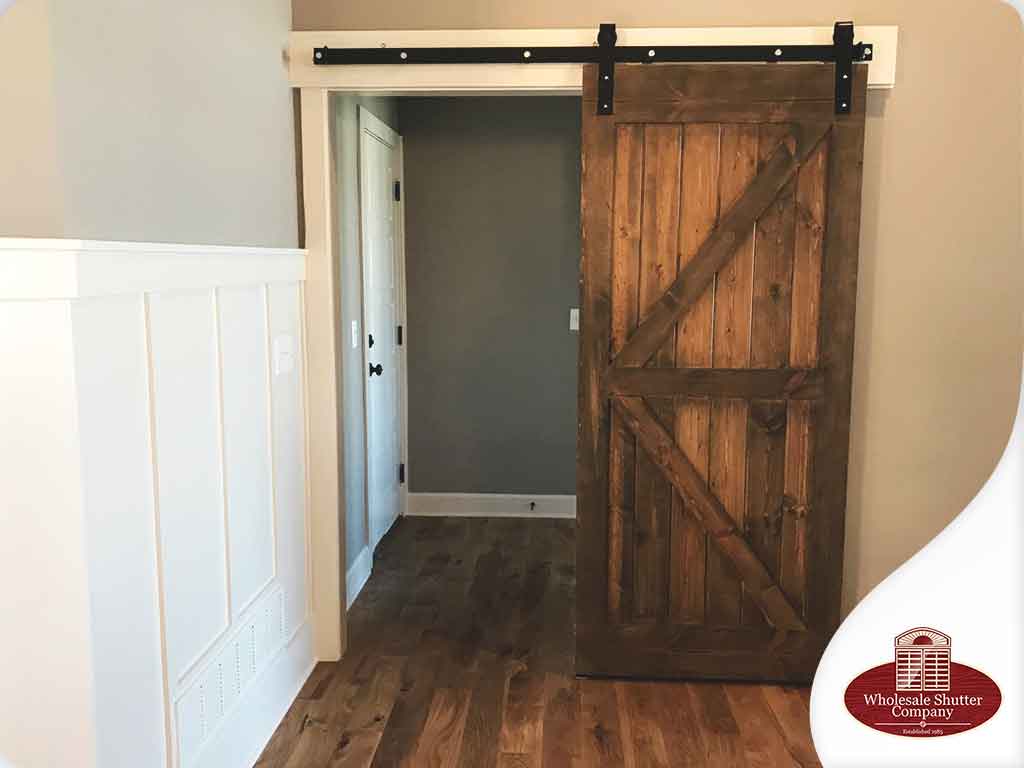 However, installing a barn door isn't always as simple as it sounds. There are multiple considerations you need to make so it will function properly. For instance, make sure you're getting the right measurements for your door. To do so, there are a few things you need to remember.
In this article, Wholesale Shutter Company, a top-rated manufacturer of custom design shutters, shares some tips when measuring for a sliding barn door.
Trim or No Trim
One of the first questions you should ask yourself is whether you'll be adding trim around your door opening or not. When measuring for a sliding barn door with a trimmed opening, experts recommend measuring the width from the outside of the casing to the inside of the casing. For height, you should measure from the floor to the top of the casing.
When measuring for a barn door with a sheetrocked opening, experts typically measure from the inside to the inside of the opening and then add four inches. Adding four inches to the width is important because the door has to be wider than the opening.
Other Important Things to Remember
Here are a few other important things you should remember when measuring for sliding barn doors:
Note which way the barn door will slide as this can affect how your door will be built and where the handle will be placed.

Make sure the barn door won't interfere with light switches, vents or thermostat controls.

Leave at least seven inches from the top of the opening for the barn door hardware.

Double check your door measurements. Make sure there is enough space for the full door to slide out of the way.
Wholesale Shutter Company provides high-quality barn doors, shutters and window covering options. Call us at (866) 540-0049, or fill out our contact form to request a free estimate. We serve homeowners in Orange County, CA, and the surrounding areas.