You have the choice between interior or exterior window shutters, which are available in different configurations. So, you have to choose between the two types.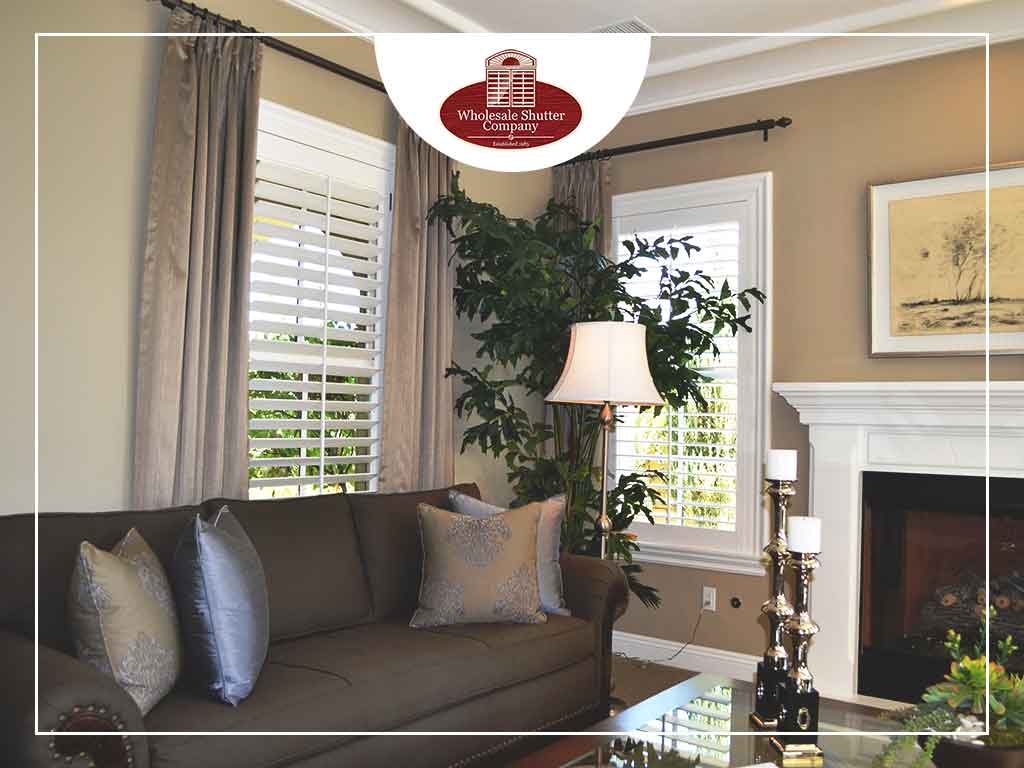 Interior vs. Exterior Shutters
Interior shutters are designed to be opened and closed indoors. These shutters tend to last longer and require less maintenance than exterior shutters because, apart from sunlight, they're not exposed to the elements. Interior shutters tend to be more functional. For example, some interior shutter styles feature operable louvers that let you control the amount of natural light that gets into your home.
Exterior shutters typically do not have moving parts aside from their hinges. They protect windows from drafts and impact damage. They can also improve window security. Exterior shutters can also be an aesthetic component when not in use by adding a splash of color to the siding, which can contribute to your home's curb appeal. Choosing between the two types of shutters depend on your requirements.
Benefits of Shutters
Interior or exterior custom shutters offer certain benefits:
Improved Insulation — Wood and poly shutters are naturally insulated, which complements your energy-efficient windows. Insulation helps prevent heat transfer, which causes heat loss during winter and heat gain during summer. Both can result in higher heating and cooling requirements that lead to higher energy bills.

Ventilation Control — Operable louvers help control the amount of ventilation that you let into your home. This is ideal when you need to flush out stale indoor air, but don't care for gusts of wind.

Sound Blocking — Insulated materials tend to block sound, which means it can help make your indoor spaces quieter. If you need to catch up on sleep during the day after working in the night shift, shutters block both sound and light, creating a compact and stylish alternative to blackout curtains.
Wholesale Shutter Company is your leading provider of window treatment products. Give us a call at (866) 540-0049, or fill out our contact form. We serve customers in Los Angeles and San Diego, CA.