A barn door is a great addition to any home. It saves space, it helps control privacy, and it can add a splash of color and texture. Here are some ways to decorate with barn doors.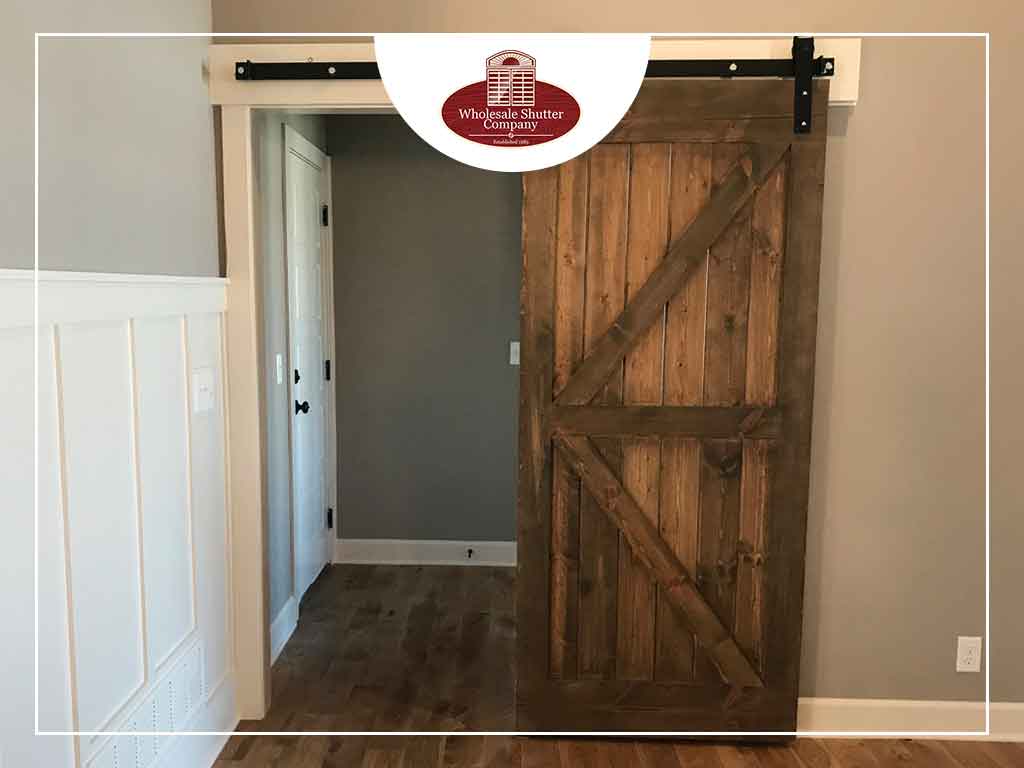 Conceal a Service Bathroom
A service bathroom or half-bath is a bathroom that consists of a toilet and a sink. Given its small footprint, you'll want to make the most out of it. You'll also want to make it inconspicuous. A barn door fulfills both requirements by not calling attention to itself, whereas a typical bathroom door is too obvious. It also lets you maximize bathroom space by eliminating the need for an in-swinging door.
Hidden Pantry
Another area that can benefit from barn doors is your dry pantry. A barn door can be used to conceal a recessed pantry. You can paint it to match whatever window covering options you're planning to install. The barn door can also be a functional wall: apply chalkboard paint, and use it as a reminder board or as a way to keep your kids occupied when you're busy in the kitchen. Alternatively, you can install pegs for hanging light items, such as towels and pot holders.
Bold Colors
If your indoor color palette looks a bit on the dull side, a brightly colored barn door may just be what your home needs. Just like your front entry door, barn doors are not beholden to color palettes, making them ideal for adding a radically different color without changing anything else in your home. Anything from the bright red that evokes its namesake to gold-gilded accents are fair game.
Mirrored Barn Door
Replacing your bathroom or closet door with a mirrored barn door accomplishes two things: it saves space by eliminating door swing space and adds a full-body mirror that you can move horizontally. It can also reflect natural light and make the bath or bedroom look brighter.
Wholesale Shutter Company is your leading provider of barn doors and custom design shutters. Give us a call at (866) 540-0049, or fill out our contact form. We serve customers in Orange County, CA.