Window treatment products, especially interior shutters, are an excellent investment. They allow you to control the amount of privacy you have and help shade you from the sunlight coming from your windows. There are numerous kinds of shutters on the market, but Wholesale Shutter Company shares some tips to help you choose the best ones for your home: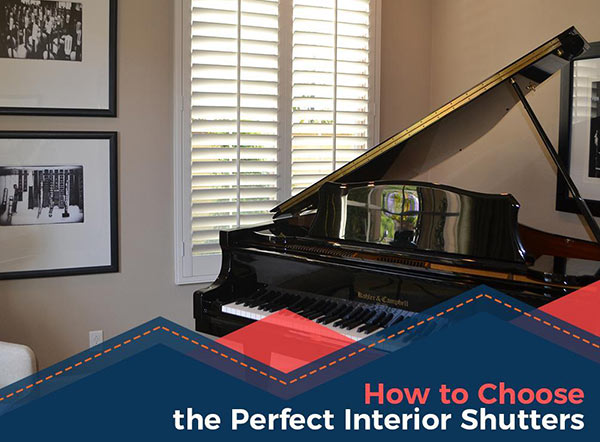 Know the Different Styles
The three main styles of interior shutters are plantation, West Coast plantation and cottage. Cottage shutters are a preferred style on the East Coast. They can be opened and closed for ventilation, and have small louvers attached to the window frame via hinges. Plantation is the most popular style overall because of its operable, wide louvers and recessed design. This creates a seamless appearance that looks great on both modern and traditional homes. West Coast plantation, on the other hand, features larger panels and louvers than the traditional plantation shutter.
Consider Different Materials
As experts in the industry, Wholesale Shutter Company understands that homeowners have different needs and preferences. This is why we offer custom shutters in both wood and vinyl. Our basswood shutters are guaranteed to not peel, warp or fade. In fact, they are a durable, long-lasting and low-maintenance option perfect for homeowners looking for a classic window treatment. We recommend our wood shutters for areas with high foot traffic, like the kitchen or living room, where you can show off their looks.
Our Poly Shutters, on the other hand, are made with solid poly components that provide superior energy efficiency and protection. Compared with other vinyl products on the market, our shutters are coated with an ultraviolet (UV) inhibiting paint that improves its lifespan and performance. Install this water-resistant and fire retardant interior shutter on moisture-prone areas at home like the bathroom or basement for worry-free beauty.
For quality discount shutters, turn to Wholesale Shutter Company. We have a selection of durable and beautiful interior shutters in a range of different styles and materials. No matter your preference or budget is, we have a shutter for you. We serve California, including Los Angeles and the surrounding CA areas. Call us today at (866) 540-0049 for a free estimate.