One of the most unheralded benefits of shutters is increased energy efficiency. They help you stay pleasantly warm during the coldest months and beat the heat during summertime. Although you can achieve your desired indoor temperature with your HVC systems, shutters can help lower energy usage.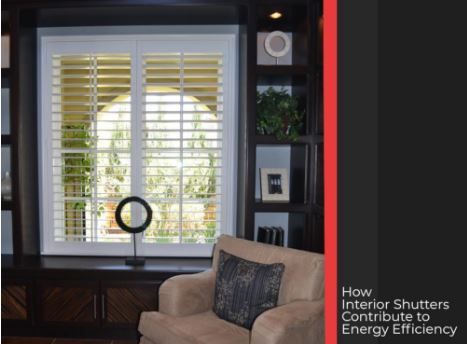 For Wholesale Shutter Company, here are the three ways custom shutters can help you hit your energy-efficiency goals:
Trapping Indoor Heat
Interior shutters provide an additional layer of insulation to minimize the transfer of heat from inside your home. One of the most energy-efficient materials on the market is wood. This exceptional thermal insulator can create an effective barrier between indoor warmth and outdoor cold. Studies show that it reduces heat loss better than thick curtains.
Another excellent alternative is poly shutters. Made from solid poly components, they're several inches thicker than most hollow vinyl and vinyl-wrapped products. These synthetic, discount shutters come with paint designed to resist ultraviolet (UV) rays, which helps reduce fading and maintain their vibrant appearance for a long period.
Deflecting the Sun
In the summer, opening your windows while leaving your interior shutters closed can block a large amount of direct radiation. Instead of letting heat-causing infrared rays in, your shutters will deny them entry to your home.
Make sure, however, to keep your interior shutters open when your windows are closed during muggy weather. The sun can heat up the air space between them and may cause the glass to break with thermal shock.
Increasing Ventilation
What makes plantation shutters desirable window treatment products is their ability to provide privacy, control daylight combat UV radiation, block heat and still provide ventilation. With movable louvers, your home can breathe in fresh drafts and exhale excessively moist air to avoid heat buildup. During the hottest times of the year, natural ventilation is the best means for keeping your rooms cool.
Let Wholesale Shutter Company help you tailor the design of your interior shutters to suit your home. To discuss your Southern California project, fill out this form, or call us at (866) 540-0049 today for your FREE estimate in Los Angeles, CA.