Exterior shutters can do a lot for your home, offering a number of benefits, such as protection against strong winds, excessive heat from the sun and relentless rain as well as illumination control and better privacy. They can be made from a variety of materials, but the best ones are wood and poly, designed to match your home perfectly.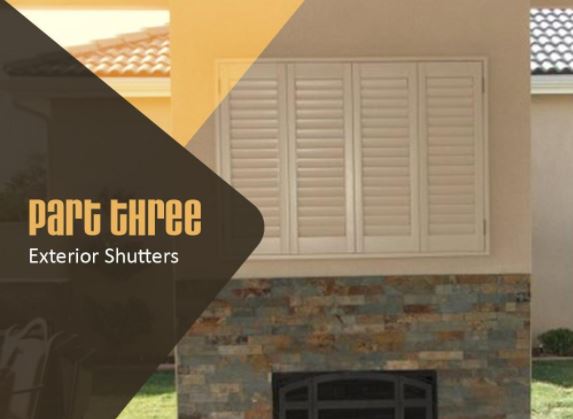 Types of Exterior Shutters
There are three basic types of exterior shutters available today. They include:
Louvered Shutters

– The most common of exterior shutters, they are highly favored by homeowners because they offer a traditional appeal that complements a lot of properties. Louvered shutters can be made of wood or poly, and are usually 2.5 inches thick.

Raised Panel Shutters

–

 Though not as popular as their louvered counterparts, they are also a good choice, especially for homeowners who require a bit more protection for their windows. These shutters achieve this by completely sealing out natural light and wind when closed.

Board and Batten Shutters –

If you're searching for a unique appeal, opt for the board and batten design. The shutter design's vertical and horizontal boards work to offer unparalleled charm that will draw attention to your home for the right reasons. It's actually a simple design, but it's this very simplicity that makes board and batten shutters attractive to a lot of homeowners.
When looking for the right shutters for your home or business, it is important to get to know every option available to you to determine what will complement your property and suit your specific needs the most. And, the best way to get the most out of your investment  in window shutters? Make sure you're working with a reputable manufacturer and installer. With the right professional by your side, you'll definitely be able to enjoy everything window shutters have to offer.