Wood is the primary material used in the production of window shutters. In fact, it wasn't until the late 1900s that synthetic materials were used. These did manage to take a good percentage of the market, but wood shutters still gained the upper hand mainly because the material was not only highly stylish, but held much more value as well.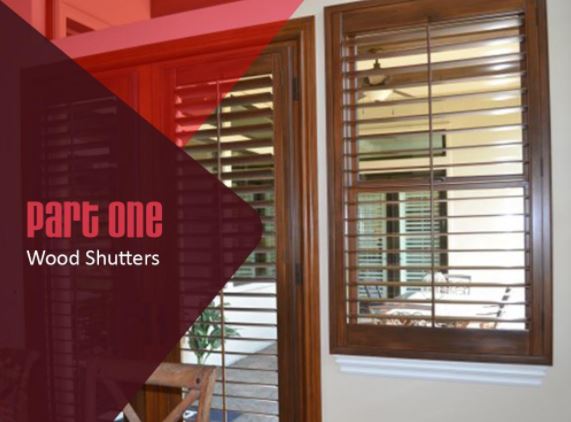 However, not all wood shutters are equally made. With each manufacturer offering their own designs and product quality, it's up to you to identify which type of shutter will best suit your needs.
To assess wood shutters, consider the following:
Wood Type

– Shutters can be made out of just about any type of wood there is, but basswood is the best available because it offers sufficient durability and flexibility.

Louver Thickness

– How thick louvers are will certainly play a role in both the function and quality of wood shutters. Louver thickness can range, but a lot of wood shutters come in 2.5-, 3.5- and 4.5-inch thicknesses. The thicker a lover is, the more you can expect a unit to be durable, but it's also possible for thinner options to be sturdy when material quality exceeds standards.

Frame Thickness

– Frame thickness is also an indicator of how well wood shutters can stand up to continuous use and other threats. The best frames are those between 1.5 and 2.5 inches in thickness.
Aside from durability, wood shutters also need to be stylish to be appealing. You can choose from a variety of designs, including:
Octagon

Circle

Sunburst

Rake

Eyebrow

Arched Top
If these ready-made designs don't appeal to you, you can have your trusted shutter provider customize one for you, taking advantage of different finishes, colors and hardware that could complement your wood shutter of choice.
In the next post, we'll be taking a look at another wonderful window shutter option for your home: poly shutters. Stay tuned!