Barn doors aren't just for farmhouses and country homes anymore; instead, they've become a trendy mainstay and even a sought-after feature for homes of different architectural styles. Oozing with vintage charm, barn doors are a way to embrace flawless style and functionality in your home. So what exactly do barn doors offer that hinged and pocket doors don't? Let Wholesale Shutter Company, one of the leading barn door and window shutter manufacturers around, break it down for you: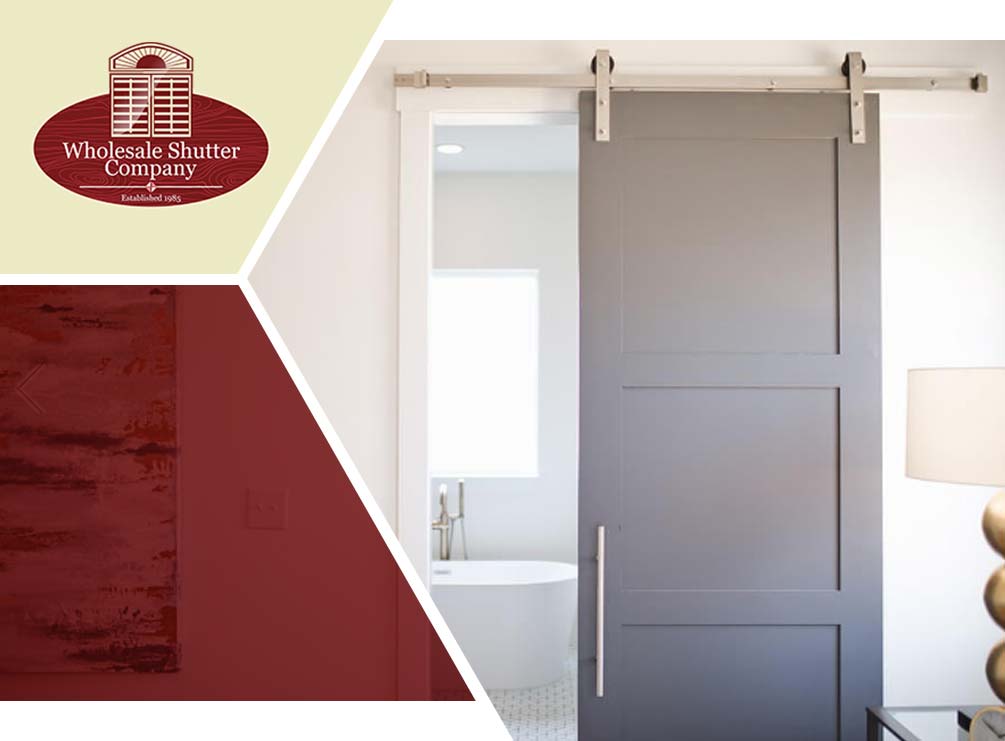 They are amazing space-savers
Every room is different but space is always a key consideration. Sometimes, swinging doors just take up too much space and can make a small room appear even smaller. On the other hand, barn doors sit  almost flush against the wall and slide on tracks rather than swinging open, taking up virtually zero space in a room.
They can be a room's focal point
Doors are not exactly something you'd recognize for their aesthetically pleasing or charming qualities, but barn doors have since changed thanks to their uniqueness and design versatility. There is such a wide array of style options available for barn doors today that you can be sure of getting one that suits your taste. With complementary interior  custom shutter designs, these doors become a major focal point in the room.
They are easy to operate
Another nice feature of barn doors is that they effortlessly glide along the track. Even those made of solid wood will quietly roll with ease with just a gentle push or pull. These doors can also be compatible with ADA regulations for accessible design, making them perfect for older adults and children to operate.
The recent barn door trend involves either a single, or pair of doors, hanging from a wall-mounted steel rail. This provides a functional way to separate bathrooms, closets, bedrooms and other living spaces. A custom-designed barn door also provides an opportunity to express your personal style and bring artistry into your home. With over 25 years of industry experience, Wholesale Shutter Company manufactures and installs a full lineup of barn doors and exterior decorative shutters across Southern CA. Call us today at (866) 540-0049 for a FREE consultation!
Watch out for Part 2 of this series where we discuss barn door styles and the architectural styles that work best with them. Stay tuned!