Like any home improvement project, window shutter installation calls for the expert touch of a professional to ensure you get the results you want. But, how do you find the right window shutter company for you? There surely will be several options for you to consider, but keep in mind the following to help you choose the best one for you: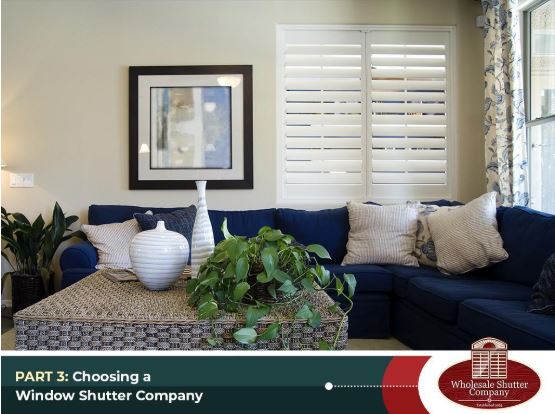 Go with experience

– It's hard to go wrong with an experienced window shutter company. After all, years of experience in the industry means they have what it takes to guarantee you get what you need. The longer the years they have been in business, the better.

Look for a wide range of quality products offered

– It's not enough for a window shutter company to merely have a wide range of products to offer. Rather, it's more important that you have a lot of QUALITY options. This means products from reputable brands in the industry, giving you the assurance that you're getting for what you're paying.

Check reviews and testimonials

– Today, trade sites make it easy to learn more about window shutter companies by offering you access to reviews and testimonials from past clients. While all experiences are unique, how a previous installation job went will give you an idea as to what you can expect for yours. Trade sites also have their own rating systems you can use to guide your decision.

Choose local

– Local companies are invested in protecting their reputation in the community so you can count on them to deliver exceptional products and service. You can also expect outstanding customer service because they are committed to taking care of one of their own.
Installing interior window shutters is an investment, so you're going to want to make sure that the project goes off without a hitch. Take the time to go over potential window shutter companies in your area, and you're sure to find the best one to address your needs.